Graphite wool for industrial furnaces
CGT Carbon has developed a special, high-temperature graphite wool. The insulation values of graphite wool are better than those of soft felts and, compared to soft felt, the wool can be stuffed into even the smallest gaps. In addition, the density of the wool can be determined during installation. The wool also offers a high cost advantage over soft felt.
Application of graphite wool
Graphite wool is ideally suited for insulation under vacuum or inert gas atmospheres.
It is escpecially recommended for:
belt furnaces,
push furnaces,
continuous furnaces.
Properties of graphite wool
The following is a graphic showing the thermal conductivity of graphite wool at different densities: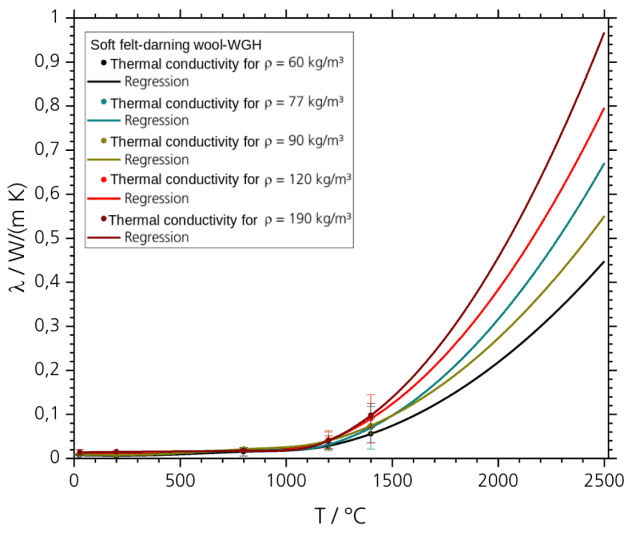 We recommend to use this material in the following applications: