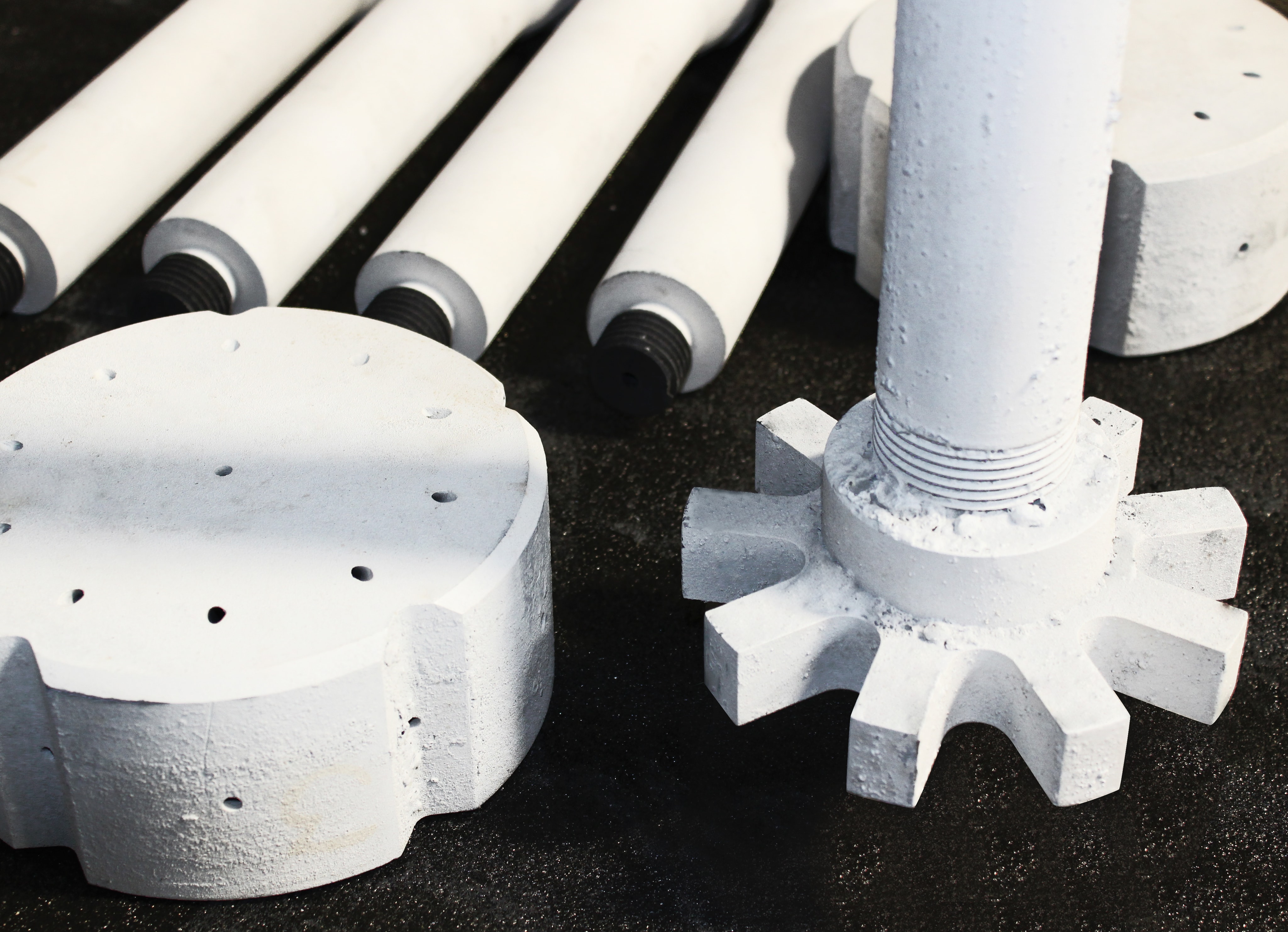 Graphite Rotors and Shafts with Advanced TRIPLEX protection
Even higher requirements of aluminium industry for the highest quality and service life of stirrers, require progressive approach to solving the problem of demanding conditions of aluminum degassing.
For production of these new advanced stirrers, we use the highest quality materials and a new approach to surface protection.
The key feaures of components with TRIPLEX protection
For machining we use the highest quality graphite, with fine grain and high density, providing already the base material with better oxidation resistance.
To further enhance the oxidation resistance we use special AOX treatments, that penetrates deep into the pores of the graphite stirrers.
On top we use the most advanced treatment of the surface, using specially chosen ceramic substances, that together and mutually provide protection against erosion, and at the same time provide the surface with better non-wetting properties. This protection efficiently protects the surface against oxidation and wear, enabling to achieve increased life-time.
The stirrers with advanced TRIPLEX surface protection are especially suitable for use in in-line continuous degassers, where their longer service life enable for longer runs and shorter down-time, thus achieving higher output of the degasser.
There are numerous advantages also for batch degassing, as TRIPLEX surface protection enables for better cleaning of the shafts and rotors surface, providing better efficiency of cleaning and longer service life of the stirrers.