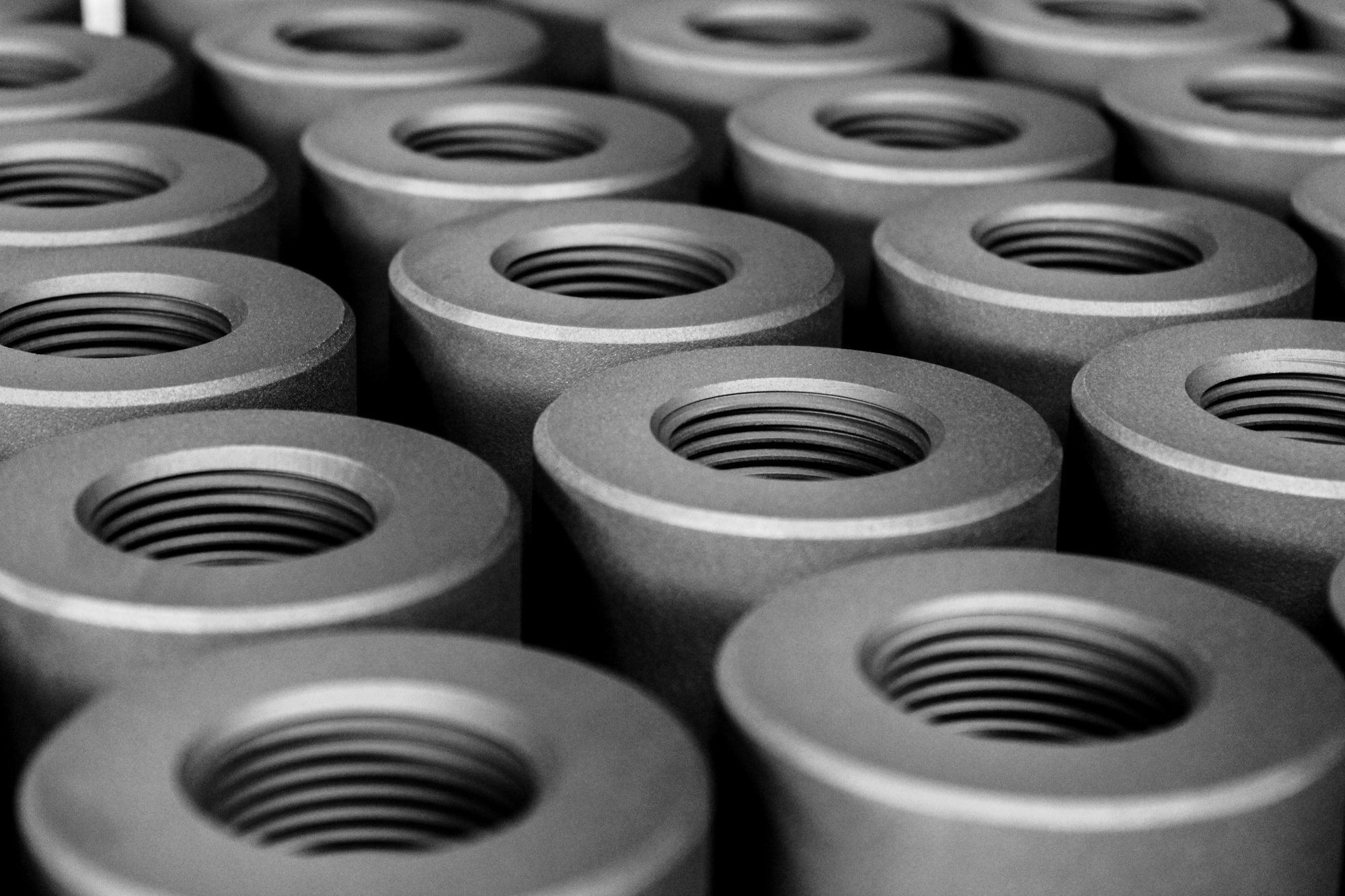 CGT Carbon GmbH is a family business with over 40 years of experience in the graphite industry. We process various graphite products, which are supplied to automotive manufacturers, foundries, furnace manufacturers, the heat treatment industry, the glass industry and semiconductors. We attach great importance to the satisfaction of our employees and close relationships with our customers.
The success of CGT Carbon depends on our employees, international suppliers and customers. Thanks to our close relationship with our customers and suppliers, we can reliably plan demand in the long term, and short delivery times can be achieved with our large stocks.
When manufacturing graphite products, the highest dimensional accuracy, original graphite quality, careful processing and safe packaging are of utmost importance to us. Our goal is to provide our customers only with goods that meet their expectations.
The quality of manufactured graphite products is our priority, which is verified and confirmed by the certificates of supplied graphite blocks, random sampling of graphite block density, final dimensional verification and, if necessary, testing of specific resistance and surface roughness.
Our relationships with employees and customers are always fair and based on trust. We always process enquiries and orders as quickly as possible. All our products are characterised by consistent, high quality. The main principles of our company are continuous improvement of our products, very good price offer and satisfaction of our customers. The feedback from the users of our products is extremely important for us to be able to constantly improve the quality of the offered materials.